The restaurant scene in Palo Alto is massive. Not only that, but it's also unique and diverse, featuring different restaurants for all tastes and occasions. There's something for everyone — and that includes vegans. While there are few fully-vegan restaurants around the city, it is such an integrated part of restaurant culture that most restaurants have extensive vegan selections and are very vegan-friendly.


To discover the best places that serve vegan food and mouthwatering vegan options in Palo Alto, keep reading!
Garden Fresh
Garden Fresh
is a laid-back vegan restaurant specializing in Chinese and pan-Asian dishes.
Everything in this restaurant is delicious, healthy, plant-based, and meant to nourish your body and soul. It's considered unique because it's an entirely vegan pan-Asian restaurant, which makes it very popular among locals.


The hours of operation at Garden Fresh are 11:45 a.m. to 2:00 p.m. for lunch and 4:45 p.m. to 8:00 p.m. for dinner daily, except Tuesdays.


460 Ramona St,
Palo Alto, CA 94301
Bird Dog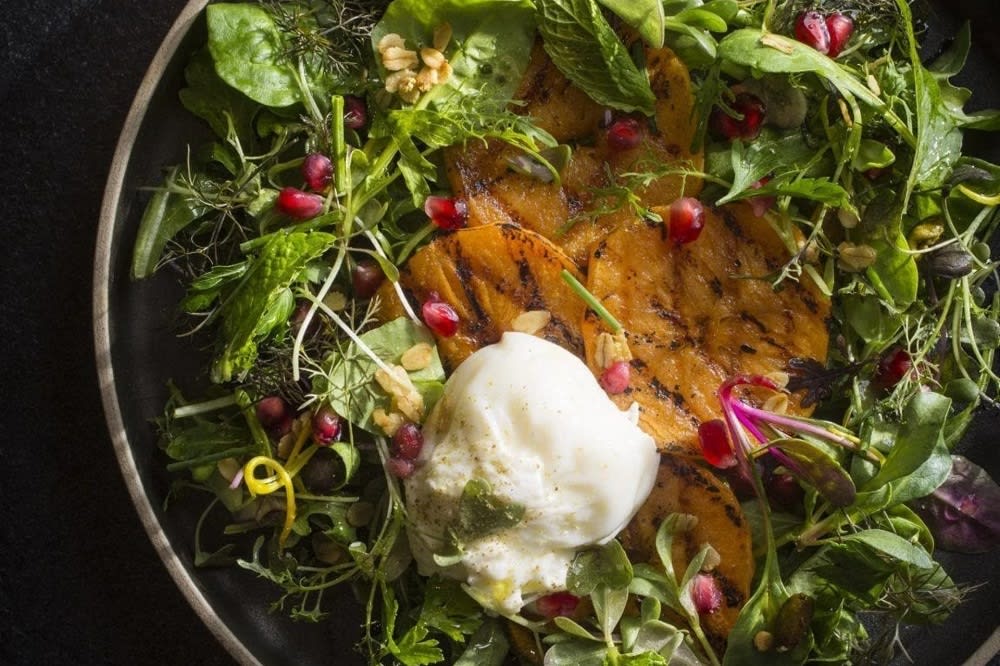 Bird Dog
is a minimalistic bistro specializing in a combination of Californian and Japanese foods, all made with local ingredients.
While this isn't an all-vegan restaurant, several vegan options are available on the menu. Bird Dog uses plenty of raw and sustainable foods in their dishes, and they offer options that don't contain meat or any animal byproducts, including eggplant and mushroom dishes.


The hours of operation of Bird Dog are 5:30 a.m. to 9:30 p.m. Thursday through Saturday.


420 Ramona St.,
Palo Alto, CA 94301
Bare Bowls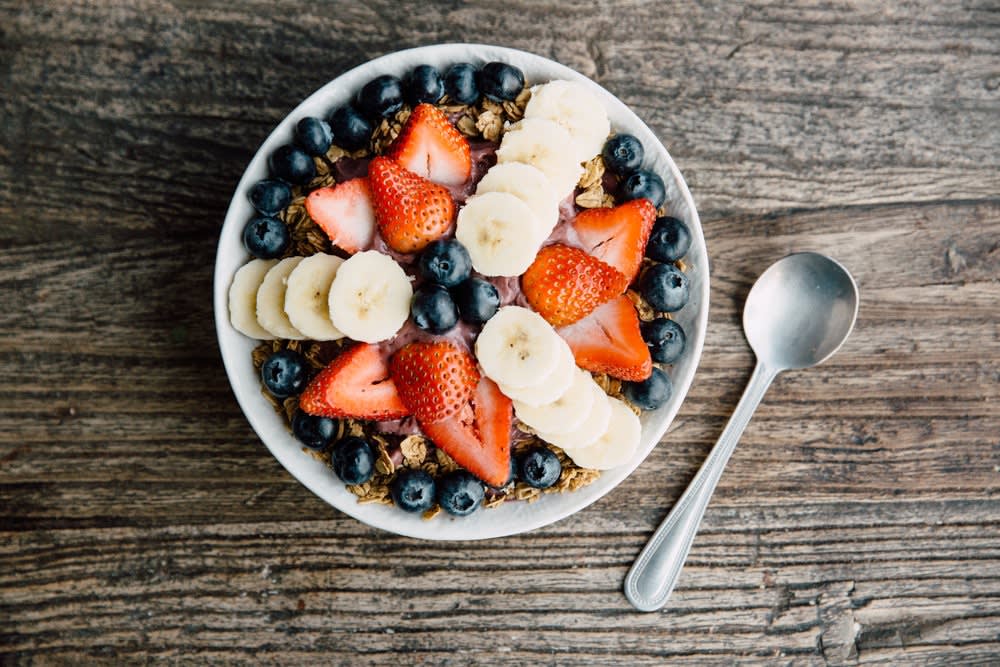 Bare Bowls
is a casual cafe that offers bowls of acai, granola, and other raw goods that are all sustainably sourced. (They also make incredible smoothies!)
At Bare Bowls, they believe in the power of real, wholesome food. You'll find no artificial sweeteners, fruit juice, or acai sorbet on the menu here. Everything's made to order and handcrafted, and the ingredients are as high quality as their service.


The hours of operation at Bare Bowls are:
8:00 a.m. to 5:00 p.m. Monday through Friday
8:00 a.m. to 4:00 p.m. Saturday and Sunday


530 Emerson St.,
Palo Alto, CA 94301
Coconuts
Coconuts
is a lively spot that specializes in classic Caribbean dishes and cocktails. They also have a beautiful outdoor seating area and a stage for live music. The main philosophy at Coconuts is to provide an authentic taste of the Caribbean lifestyle, all in the heart of Silicon Valley.
Coconuts is pretty large, with 110 seats and a separate private area for private events and parties. There is a wide selection of Caribbean rums and beers on the menu to accompany the delicious food.


They serve meat at Coconuts, but there are plenty of vegan options. Popular dishes with no meat or animal byproducts include coconut curried tofu, jerk tofu, stuffed eggplant, and dip platter. You can also ask to substitute meat with tofu and other vegan options.


Coconuts' hours are:
11:30 a.m. to 7:00 p.m. Tuesday through Thursday
11:30 a.m. to 8:00 p.m. Friday through Sunday


642 Ramona St.,
Palo Alto, CA 94301
Go Fish Poke Bar
Go Fish Poke Bar
is a counter-service Hawaiian-style restaurant that serves poke bowls with local, organic toppings. While they serve meat at this restaurant, there are many vegan options to choose from. Since Go Fish offers a choice of building your own bowl, you can select vegan items to create yourself a vegan meal. Vegan sides include seaweed salad, Asian slaw, and string beans, all vegan and locally sourced.
The hours of operation of Go Fish Poke Bar are:
11:00 a.m. to 8:00 p.m. Monday to Saturday
11:00 a.m. to 7:00 p.m. on Sunday

660 Stanford Shopping Center #244B,
Palo Alto, CA 94304
Mendocino Farms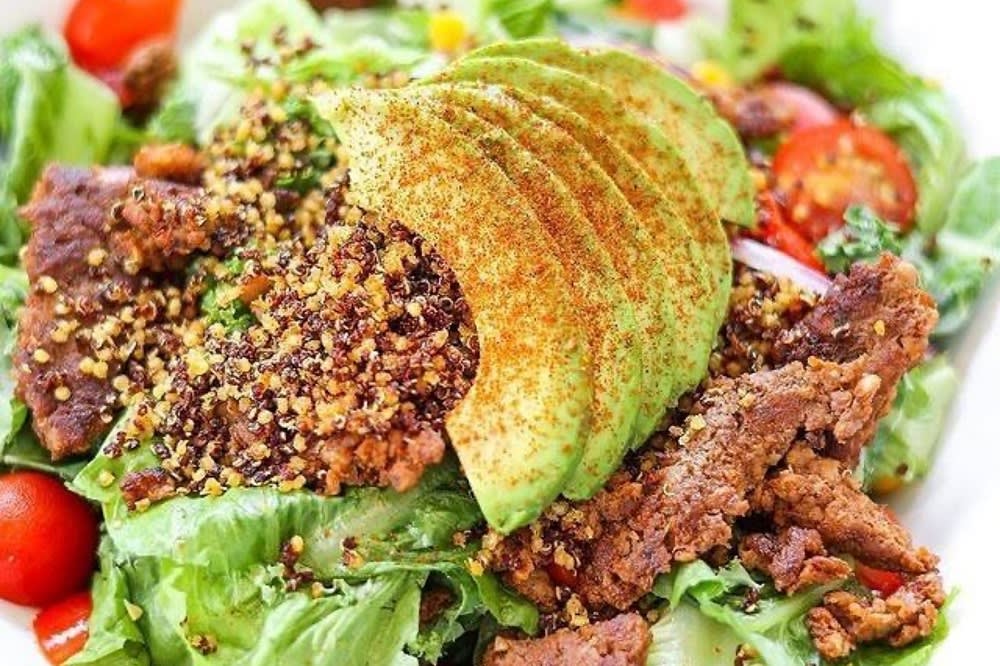 Mendocino Farms
is a gourmet sandwich shop that also offers soups and salads made with local and seasonal ingredients. While they serve meat at this location, they provide vegan-friendly options. They update their menu frequently, often with new vegan creations. Tempting vegan dishes include the tempeh sandwich, quinoa chickpea burger, tofu banh mi, falafel wrap, the Impossible taco salad, and a build-your-own salad option.
On top of their delicious menu, Mendocino Farms also sells craft beer and wine to pair with your sandwich. It's an excellent choice for a night out with friends if you're craving some simple, satisfying food.


The hours of operation at Mendocino Farms are 11:00 a.m. to 9:00 p.m. daily.


167 Hamilton Ave.,
Palo Alto, CA 94301
Reposado
Reposado
is a trendy, high-end Mexican restaurant that has become a popular bar spot among Palo Alto locals, mainly due to its delicious margarita selections. This high-energy restaurant serves delicious and authentic Mexican food and is one of the most popular spots in the city. Though it's not considered a fine dining restaurant, the environment here is decidedly high-end.
While Reposado serves meat options, it is vegan-friendly and offers a vegan section on the menu with labeled vegan items. You can also ask to have meat dishes prepared with meat alternatives.


The hours of operation of Reposado are:
4:00 p.m. to 9:30 p.m., Monday through Thursday
4:00 p.m. to 10:00 p.m. Friday and Saturday
4:00 p.m. to 9:00 p.m. on Sunday


236 Hamilton Ave,
Palo Alto, CA 94301
Rojoz Gourmet Wraps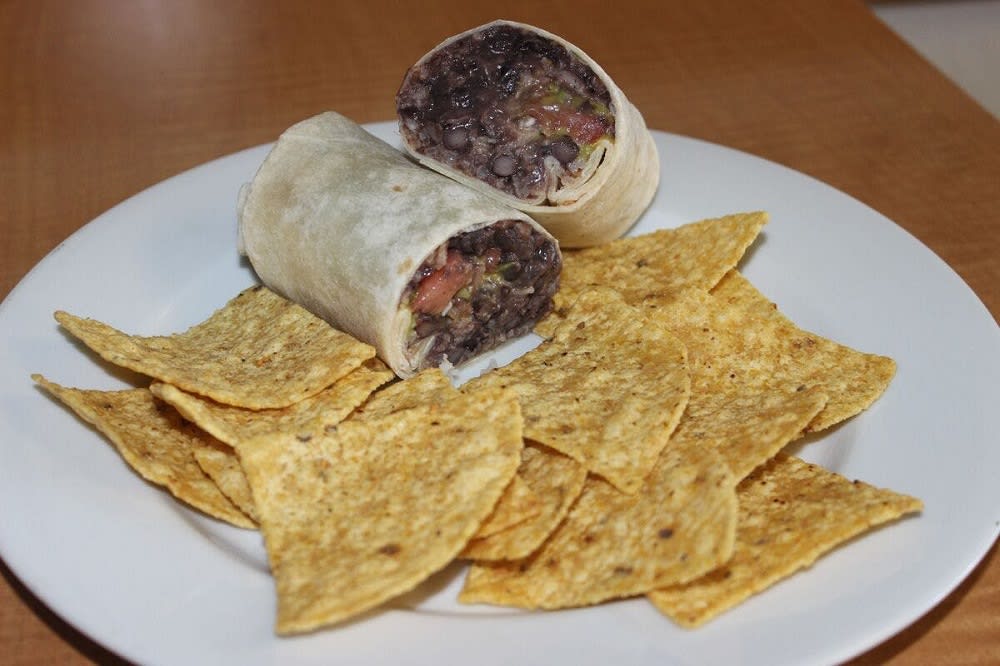 Rojoz Gourmet Wraps
is a counter-service spot that crafts fusion wraps and bowls using thoughtfully sourced ingredients. One thing that makes this restaurant unique is its diversity — they offer dishes and cuisines from all different parts of the world. It's a global restaurant with appealing flavors and creations for all palettes.
While this restaurant does serve dishes with meat, it is vegan friendly, and there are vegan options available. The Taj Mahal, the Acropolis wrap, and the Mediterranean wrap are all vegan or can be made vegan. Since everything is made-to-order, you can also ask for certain dishes to be made without meat or dairy.


Rojoz Gourmet Wraps is open from 10:00 a.m. to 6:00 p.m. daily.


3906 Middlefield Rd.,
Palo Alto, CA 94303
Want to know more about Palo Alto real estate?
If you're interested in homes for sale in the Redwood City or San Carlos communities of Palo Alto, contact
Kalena Masching
for more information.