Located approximately 27 miles south of San Francisco, Redwood City is a town that has plenty to offer. There are many reasons that make this lively town one of my very favorite places in the Bay. Here you can find plenty to do — ranging from job opportunities to close access to nature to beautiful homes and some of the best coffee shops around. It's these reasons (and plenty more) that attract individuals from all walks of life to live here. Additionally, the easy access to San Francisco, San Jose, and Oakland make this a great option for working professionals who prefer a more quiet and suburban lifestyle. If you're ready to take the plunge and plant your roots in Redwood City, there are a few things that you should know first! Read on to discover some important things I recommend keeping in mind as you navigate the selling process.
The Housing Market is Hot Right Now
Once you're ready to throw your hat into the figurative real estate ring, most likely, you're feeling an assortment of emotions ranging from nervousness to excitement to anxiety. While all of these emotions are completely understandable, I want to point out how finding your dream home might not happen overnight. There's no question that the real estate market is exceptionally competitive right now. Oftentimes, it takes weeks of looking before buying one. Even then, a
Zillow Group Consumer Housing Trends Report 2019
stated that among buyers who made an official offer on a home, 45% made multiple offers. That can sound overwhelming, but get discouraged! Although patience is important, I'm here to help walk you through this sometimes temperamental process to ensure that you have the best experience possible. After all, it's my job to help guide you through this process to help you find a place that you fall head over heels in love with. By working together, you'll be prepared to make the necessary moves to find your dream home.
Get to Know Redwood City
If you're already a
Redwood City
resident, then most likely you have a good grasp of what the town has in store. However, if you're new to the area, then spend some time researching and acquainting yourself with everything that awaits you in your new home! Through my extensive work in Redwood City, I've gotten to know this city forwards and backward. (Seriously, I can tell you about all the best coffee shops that are here. Take a look at my previous blog!) With a population of just over 85,000, Redwood City still radiates a small-town charm while still offering residents plenty to do. Life here is anything but boring. It's the perfect mix between suburban and urban living. After all, you'll be in close proximity to San Francisco and other major hubs while simultaneously escaping from the endless hustle and bustle of city life. Talk about the best of both worlds! Needless to say, Redwood City is a place that has something for everyone, which is another reason that residents love living here.
There's Plenty to Do Here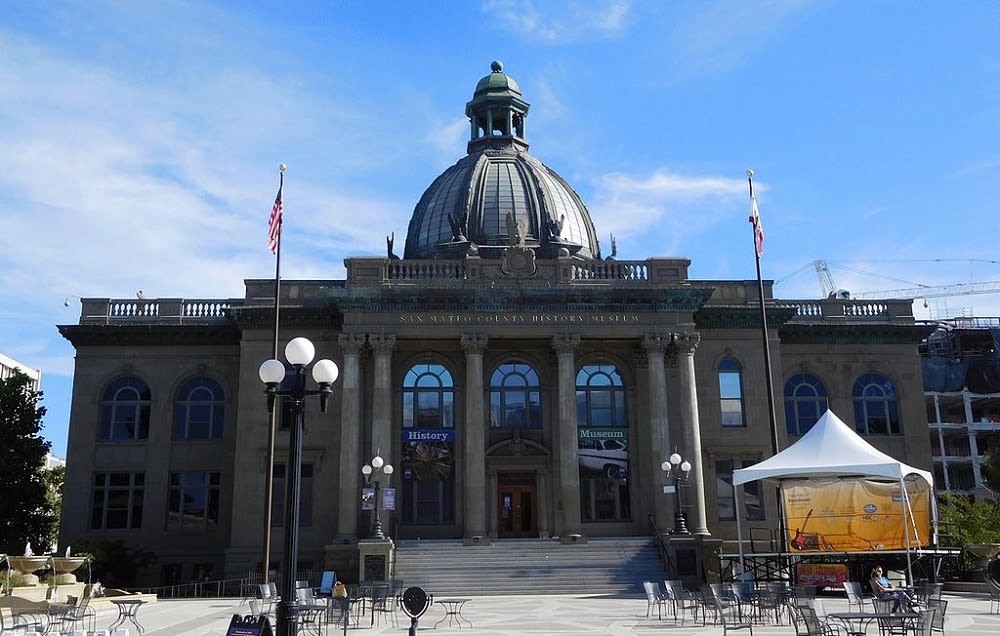 Credit: Wikipedia
Speaking of all that Redwood City has in store, let me give you a sneak peek of everything this eclectic city has to offer! If you're a history buff, then you'll be sure to love the
San Mateo County Historical Association
, which is nestled in the heart of downtown Redwood City. Since first opening its doors in 1935, this historical museum has been dedicated to inspiring wonder and discovery through education about the cultural and natural history of San Mateo County. If you're like me, then you'll agree there's little that's more rejuvenating than spending a sunny day outdoors. If you're looking for ways to escape from city life and connect with nature, then head over to Stulsaft Park. This park has everything from playgrounds, hiking trails, and an off-leash dog park where you can bring your furry four-legged friends. Plus, there's also a BBQ and picnic area if you want to enjoy a meal here!
Stulsaft Park
is the perfect place to make some unforgettable memories with your loved ones. That's just a sneak peek of what Redwood City has in store. There's also a myriad of top-notch restaurants, great bars, and local stores.
Decide Which Neighborhood You Want to Live In
When buying a home in Redwood City, it's essential to figure out which neighborhood you want to live in. Redwood City is split into
seventeen neighborhoods
, each with its own neighborhood association. Whether you're looking for a more laid-back and quiet area or a more upbeat neighborhood, Redwood City has it all and plenty in-between. Regardless of where you choose to live, you'll find strong and involved communities that frequently participate in making their community an even better place to reside. From Farm Hill to Redwood Shores, from Edgewood Park to Palm Park, the residents of Redwood City reflect the diversity, strength, and character of the town. If you are new to the area and not sure where to start looking, then that's where I come in handy! I am well-versed in the diverse array of communities that make up this wonderful city, and as your real estate agent I am more than happy to provide suggestions or recommendations based on your wants.
Go Window Shopping
Now that you've decided which neighborhood you would like to live in, it's time to go window shopping for homes! I recommend spending some time looking at what's available before you get serious. It's also important to establish what you want in a future home how many bedrooms? What about bathrooms? Do you want a pool in the backyard? It's worthwhile to come up with a list of some things you would like your home to have. This will help me as I am looking at potential places that just might be a fit for you. Better yet, think through what is negotiable and what you are willing to compromise on. You can also head over to my
website
and take a look at the properties that are currently listed in Redwood City. According to the
National Realtors Association
, 97 percent of individuals used the internet to search for a home, making it an all-time high number! The internet is a great way to familiarize yourself with what's in the market, especially if you're house shopping in a different town than the one you're currently living in.
Don't Fall in Love at First Sight
So now you've window shopped and have a grasp of what is in the area. Perhaps you've even found a place or two that you have your eye on! Now comes the hard part: don't fall in love at first sight. I know this cliche is much easier said than done. But it's also important not to get your hopes set on a house or perhaps overlook potential problems with the property. Likewise, if you end up making an offer that gets declined, it's better to avoid the heartbreak that comes from getting too invested too fast. Keep in mind that the
average homebuyer will look at ten homes
before finding "the one." So while it's more than okay to be optimistically hopeful, make sure that you don't get too invested in a property before it's yours in writing. While this may be hard to keep in mind, just remember that I will be with you every step of the way!
Make an Offer
As you'll soon come to learn, many homes in Redwood City are nestled in suburban, tree-lined, and picturesque neighborhoods. A drive through this quaint city will reveal a diverse style of homes, enabling you to find a style that suits your preferences. You can expect home prices in the area to start at around $1 million. Once we've narrowed down a home you love, it's time to make an offer! If you're a first-time home buyer, then putting an offer on a home can be a somewhat daunting or intimidating process. But, again, I'm here to help assist you with every aspect of the home buying process. Primarily, your offer should be in the form of a purchase and sale agreement. I will work with you to draft this, and you'll sign it before it's submitted. Keep in mind that the document is legally binding if the seller accepts your offer! If you want to learn more about the making an offer process, you can do so
here
.
Get a Pre-Inspection
Before closing, I suggest hiring a
home inspector
, which is often required for a mortgage. A home inspector's job is to look for any major flaws that need to be addressed. This could include everything from the property's foundation, structure, electrical, plumbing, and HVAC systems. A house might appear to be in excellent condition but, as we all know, sometimes looks can be deceiving. That's where having a pre-inspection comes in handy!
If you're ready to explore Redwood City real estate,
contact me
today. As one of the most sought-after Redwood City real estate agents, I am fully equipped and ready to help you find your dream home!
*Header photo courtesy of wikipedia