Palo Alto's dining scene offers a little bit of everything — including gluten-free options — and I've rounded up a few of my favorites from around the city to share with you today, from the lovely Cucina Italiana to the fantastic Curry Up Now and plenty in between.
True Food Kitchen
This top-notch restaurant offers the absolute best in their homestyle meals. You can choose from the butternut squash soup, chicken sausage pizza, vegan double cheeseburger, and much more. The colorful menu overflows with delightful options for breakfast, lunch, and dinner. After filling up on a hearty meal, take a peek at the dessert menu and enjoy the highly popular cookies and cream ice cream or the flourless chocolate cake.
At True Food Kitchen, each meal is carefully prepared with the freshest spices and local ingredients. The excellent chefs here are known for creating stellar dishes that are delicious, healthy, and lovely to look at to boot. Celebrate the season by sipping on a specialty cranberry cocktail and gathering your loved ones for a memory-making evening at True Food Kitchen.
Cucina Italiana
Welcome, all pasta lovers! Here you and your family can relax and enjoy some authentic Italian cuisine. Try the homemade potato dumplings, thin-crust pizza, or the egg pasta with meat and traditional sauce. Whatever you're craving, you're sure to find a wonderful dish that will satisfy your appetite and make you fall in love with this outstanding restaurant.
From the elegant atmosphere to the first-rate service, Cucina Italiana will make you feel at home as soon as you walk through the door. Is there any better way to make memories this season than to enjoy the company of your loved ones along with remarkable food and fantastic drinks? Satisfy your sweet tooth by looking at the dessert menu and discovering all it has to offer: Italian gelato, mango custard, and the classic Cannoli Siciliani. Trust us, you'll be glad you came here!
Come to Cucina Italiana to enjoy amazing Italian fare and make cherished memories with your friends. What are you waiting for? Book your reservation today!
Asian Box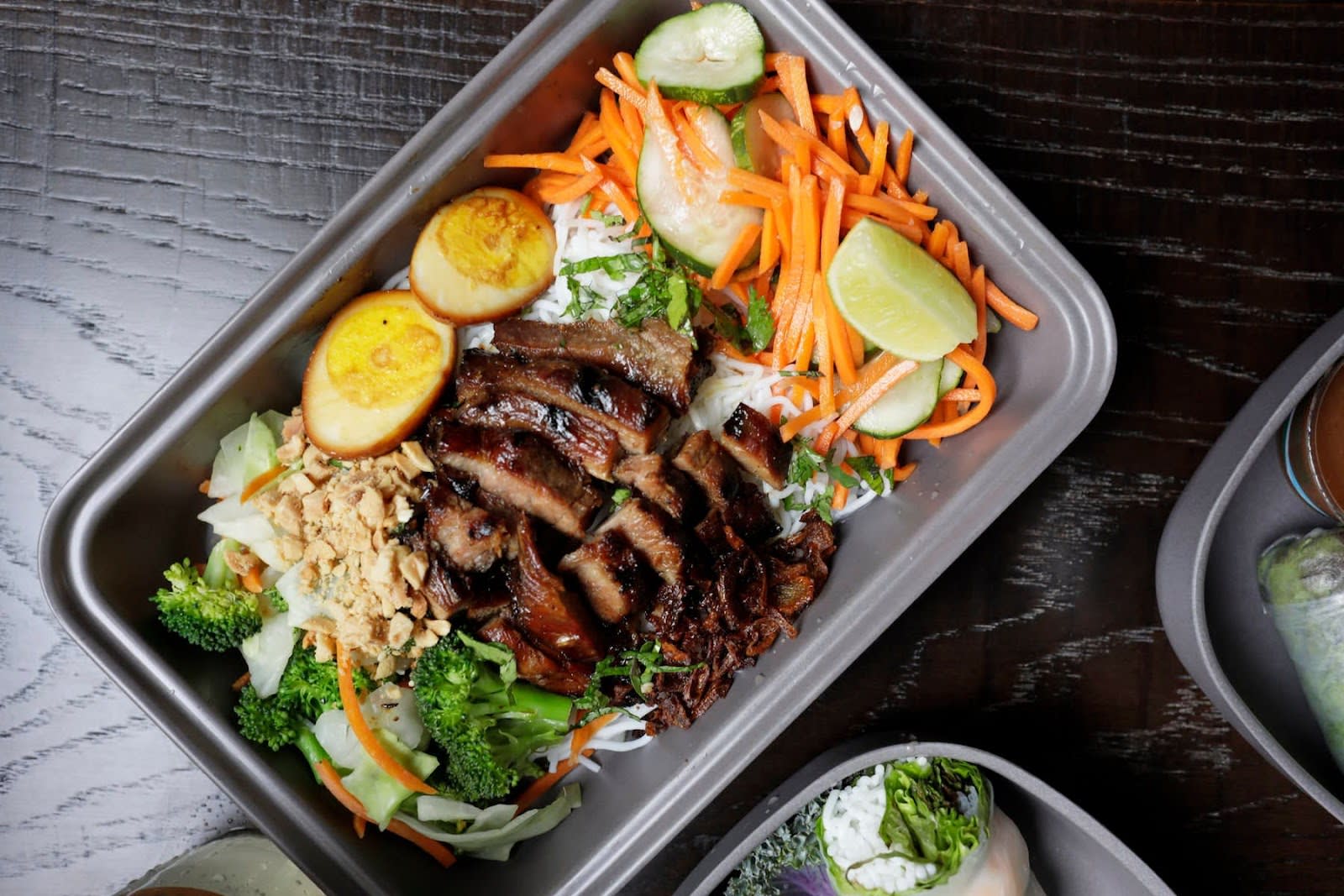 Are you ready for some seriously terrific Vietnamese food? At Asian Box, you can order from a menu of delicious Vietnamese fare, and each meal will be boxed up and ready to take with you wherever you go! Perfect for an evening out on the town with your family, a picnic at the park with your special someone, or a shared meal with friends, Asian Box truly has something great for everyone.
Each meal is made from scratch, completely gluten-free, and made with locally sourced ingredients. The handcrafted dishes are certain to leave a smile on your face and keep you coming again and again. With a diverse array of healthy and delicious options to choose from, you're sure to discover an Asian box you love.
You can create your own box starting with a bed of rice, salad, or chilled noodles. Load it up with the protein of your choice, including tofu, chicken, or shrimp. Top your box with a heaping serving of veggies, bean sprouts, herbs, and chopped peanuts. Last but not least, finish it off with a delicious sauce of your choice. You can also enjoy scrumptious sides such as spring rolls or salads. Complete your meal with a cold, refreshing, drink. Delish!
Paxti's Pizza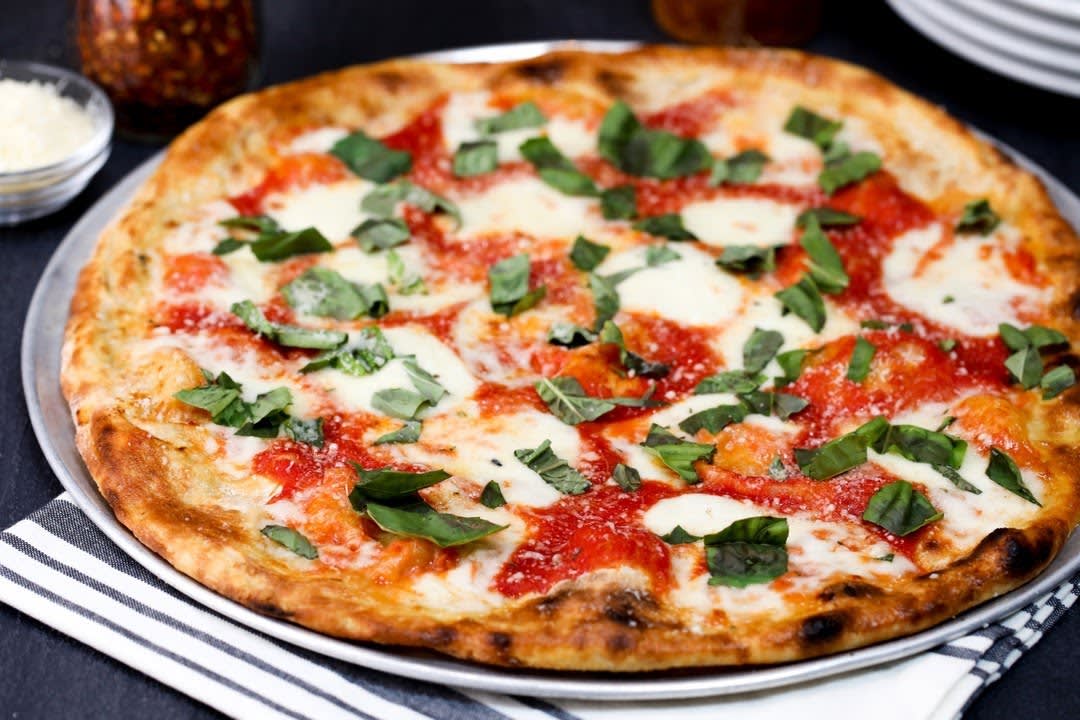 Calling all pizza lovers! Originally founded in 2004, Paxti's has since earned a glowing reputation for its delicious fare. With both a flaky thin crust and a deep dish option, Paxti's pizzas are all bursting with flavor.
When you walk through the doors of this lovely eatery, you will be warmly welcomed by the professional staff. In fact, the mantra here is that everyone is treated like family, and that could not be more true. Thanks to the excellent service and the mouthwatering pizza selections, Paxti's is a great place for any occasion.
The menu is filled with plenty of exciting options to satisfy your pizza craving. Experience the delicious meatball sandwich or the classic veggie pizza. With a diverse array of cheeses, toppings, and appetizers, there truly is something special for everyone here.
Osteria Toscana
This beautiful restaurant is on a mission to "ensure quality dining every time" for first-time guests and regulars alike. With their excellent service, welcoming staff, and incredible food, Osteria Toscana has all the ingredients for a wonderful dining experience. Relax back over a glass of wine and enjoy the peace of mind of knowing that your dish is being prepared by top culinary artists.
The mouthwatering pasta, healthy salads, and marvelous drink selection will make your evening out fantastic success. Gather around with your co-workers, friends, and family for some scrumptious fare and quality bonding time. From the top-notch wine list to the exciting array of menu selections, Osteria Toscana has everything you're searching for and more! Come here for a hearty meal and to make cherished memories with your loved ones.
Curry Up Now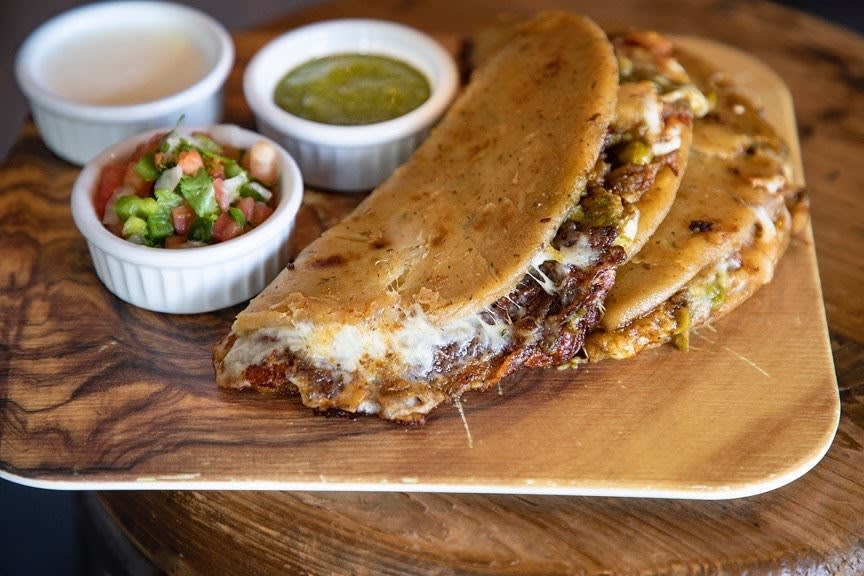 With the best in Indian street food, this fantastic restaurant is sure to dazzle! Come for the Bhel Puri, vegan samosas or the tikki masala. Whatever you choose, you'll be glad you stopped in. From the flavorful dishes to the vibrant atmosphere, this restaurant offers a one-of-a-kind experience for all.
As you immerse yourself in some seriously delicious curry and freshly made naan, you will be delighted by what you discover here. Each bite is loaded with the best ingredients and rich in flavor. It's no wonder Curry Up Now has various locations throughout the US, including restaurants with rave reviews and its highly popular food trucks. Open hours are from 11:30 AM to 9 PM. Catering is also available for customers who are planning an upcoming event.
Oren's Hummus
At this authentic Israeli restaurant, you can enjoy amazing salads and the famous pita sandwiches. Started by a husband and wife team, Oren's Hummus seeks to recreate the flavors of Israel in local Palo Alto. As guests and staff will tell you, this exciting dream has become a smashing success!
The menu here is overflowing with delightful breakfast, lunch, and dinner options. You can munch on the gluten-free beef and vegetable skewers or experience the beloved Schnitzel de Noir. This welcoming restaurant provides the perfect space to gather your loved ones, exchange stories about your day, and share a freshly cooked meal together.
While you're here, make sure to try the world-class hummus. As the restaurant's name implies, this hummus is a highlight of the menu. It's made with chickpeas from Israel and prepared with the very best ingredients. Not only will it leave you awestruck — it will keep you coming back time and again!
Happy hour takes place Monday through Friday from 3 to 5 PM. Come with your friends to crack open a cold one alongside some falafel fries or quick-fried cauliflower florets. And if you're looking for some food ideas for your next big get-together, you won't want to miss the special Family Meal Deals, which are available for delivery and pickup.
Indo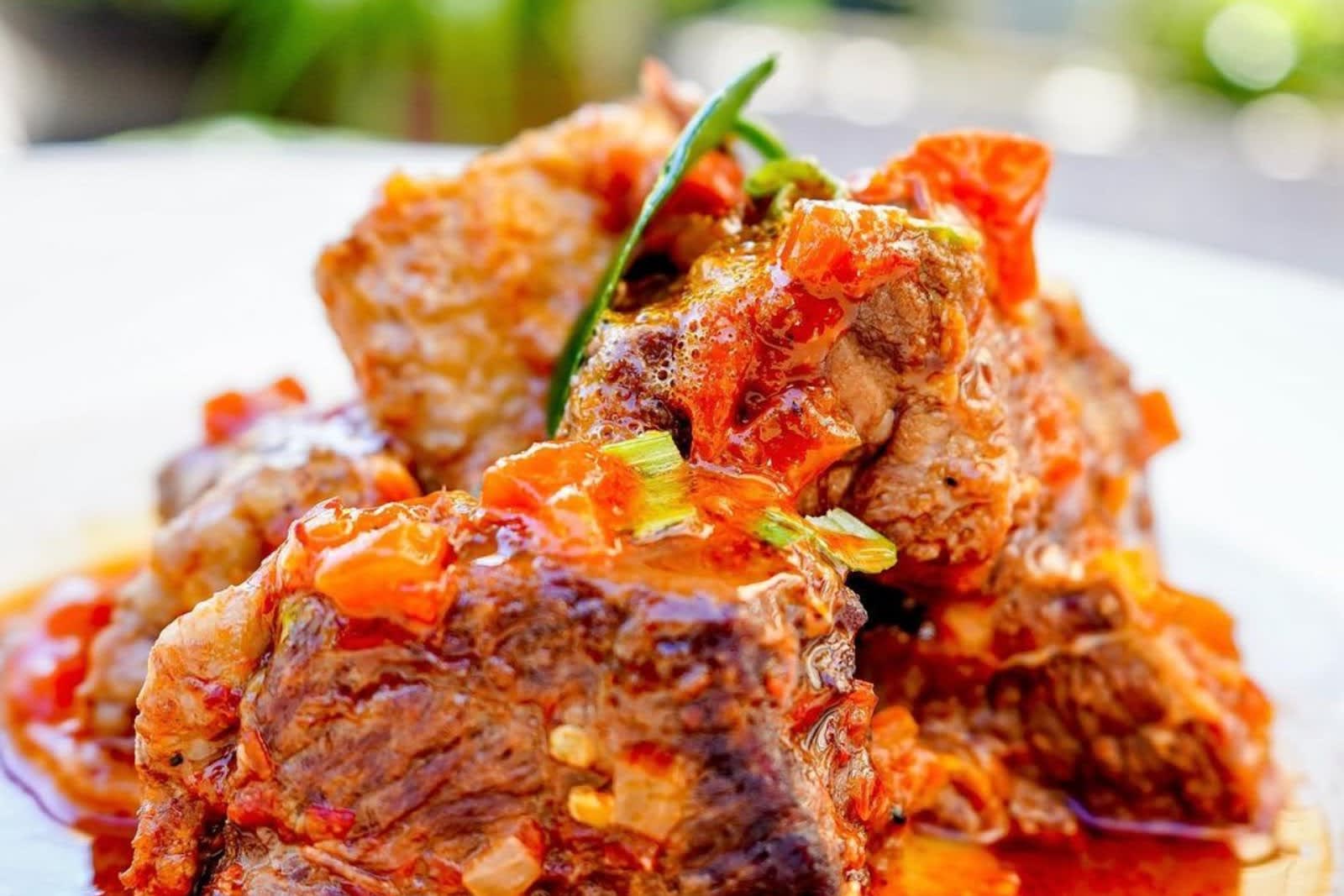 With their refreshing cocktails and delicious fare, Indo Restaurant and Lounge is certainly a force to be reckoned with. Here you and your family can create treasured memories together over an exemplary dinner complemented by the top-notch service and friendly atmosphere.
What's more, you can also choose from a variety of fabulous gluten-free menu options.
From the amazing curry to the spicy basil chicken, the menu has something special for everyone. Experience the Duck Kapitan or Green Bean Sambal. Whatever dish you choose, you can rest assured that each bite is made with the freshest ingredients.
Looking for a great place to meet up with friends and enjoy a relaxing night out? Search no further! With the fine selection of drinks and stellar food, Indo truly has it all. So what are you waiting for? Book your reservation today at this wonderful restaurant. Trust us, your taste buds will thank you!
Can't get enough? If you're looking for Palo Alto homes for sale or real estate in the area, contact me today. As you search for the perfect dream home, I can walk you through the process from start to finish and help you find a place that's right for you. With years of experience in the real estate industry and detailed knowledge of the Bay Area, I'm more than happy to help you find a house that truly feels like home — and we'll make sure to look for homes in Palo Alto as close to the city's best gluten-free spots as you want!