With its high demand, lack of inventory, and continually increasing home prices, the Redwood City real estate market,
along with the rest of the Bay Area
, is hot. This is good news for everyone planning to sell, since you're likely to get multiple offers and be able to sell your property at or above what you ask for it.
However, a hot market does not mean that you can skip steps when it comes to preparing your house for sale. To ensure your home is as attractive as possible to prospective buyers, make sure you price it competitively — I'll perform a comparative analysis so that we price it correctly. Another step in the right direction is to stage it or have it staged by a professional.
Staging is the process of rearranging, adding, or removing furniture and décor to make Redwood City homes look brighter, more spacious, and overall more appealing to ideal buyers. Many of my clients choose to hire staging professionals who have the resources to get the job done right because a well-staged home can
sell for up to
17% more
than those that are not staged.
However, you can still experience some of the same benefits of pro staging when you DIY the project — as long as you follow best practices. Here are some tips I give my client to help them stage their homes for sale.
1. Focus on Decluttering
As the first step in the staging process, you'll need to go through each room of your house and remove any items that are unnecessarily taking up the floor, wall, or counter space. This includes small appliances, extra clothing and shoes, books and papers, and collectibles.
Instead of putting these items in closets, cupboards, or other storage spaces where potential buyers are sure to look, consider renting a storage unit where it can stay until you're ready to move it to your new place.
2. Remove Ppersonal Items
One of the main goals of staging Redwood City real estate is to help prospective buyers visualize themselves living in your home. This is difficult for them to do if you have your college diploma hanging on the wall, framed family photos on your shelves, and you have sports memorabilia from your favorite team on every available surface.
When you stage, it's important to depersonalize your home, so buyers see it as a blank slate. This allows them to picture it with their own personal items on walls and shelves and makes it easier for them to make an offer.
3. Embrace the Neutral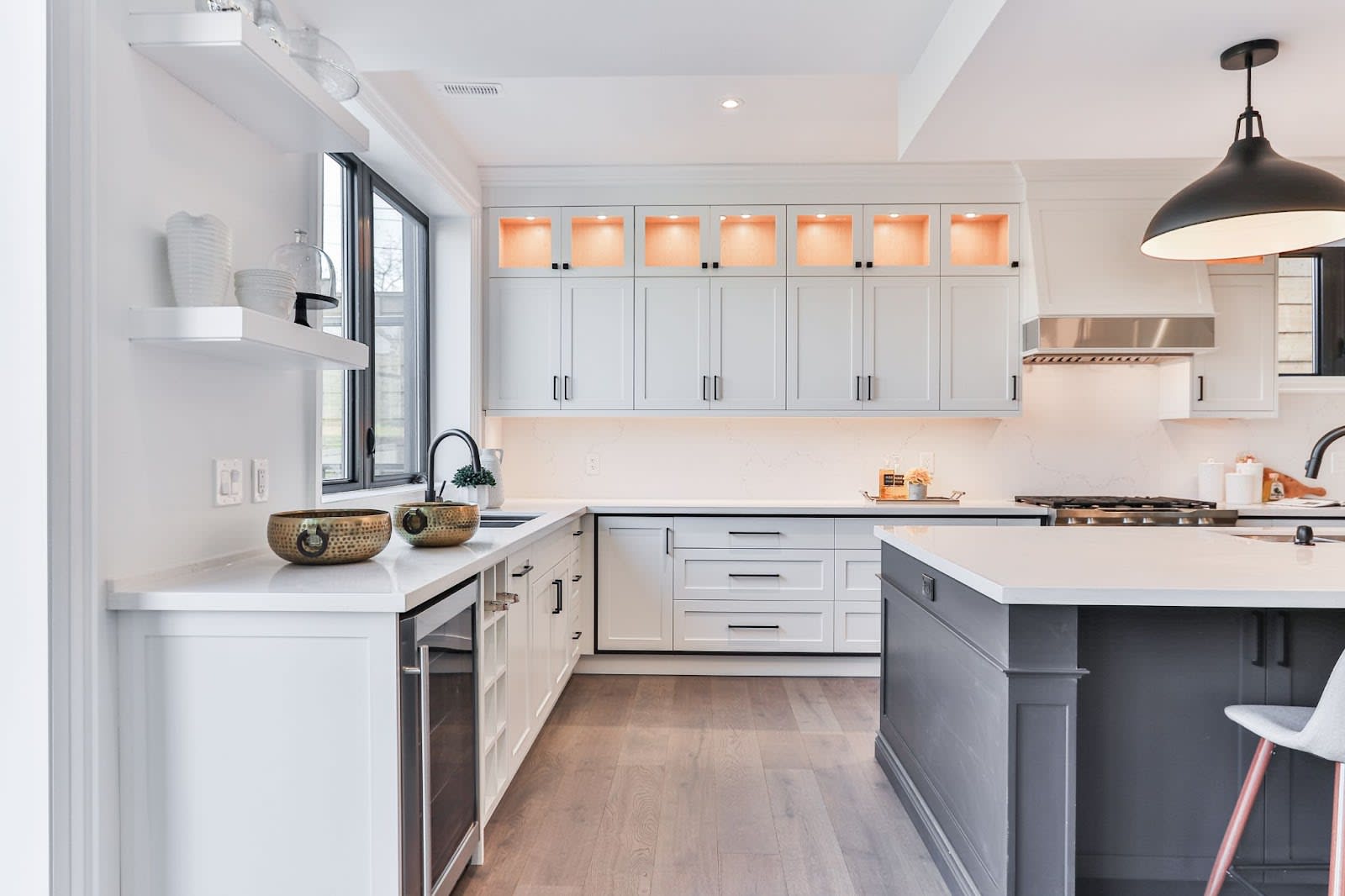 Another way to help buyers visualize Redwood City homes as their own is to repaint any rooms that aren't already neutral in color. New paint is also a great way to take care of any lingering odors from cooking or pets and make rooms look fresh and new.
Not sure what colors to paint your interior walls?
Real estate experts like me
suggest
warm gray or white for the kitchen, taupe for bedrooms, white for the living areas, and pale blue for bathrooms. Though it's not technically part of the staging process, you may also want to repaint the exterior of your home white or gray to help it sell faster.
4. Remove Large or Excess Furniture
Rooms that are packed with furniture appear cramped and small — not the impression you're going to want to make on prospective buyers. That's why stagers always remove any pieces of furniture that are too large or bulky for the rooms they are in and replace them with smaller, lighter versions.
You can also remove extra pieces of furniture that are not needed to clearly state what the room's purpose is. For example, a guest bedroom will need only a bed, a dresser, and a bedside table, while a den will need only a couch or loveseat, coffee table, and reading lamp.
5. Maximize Light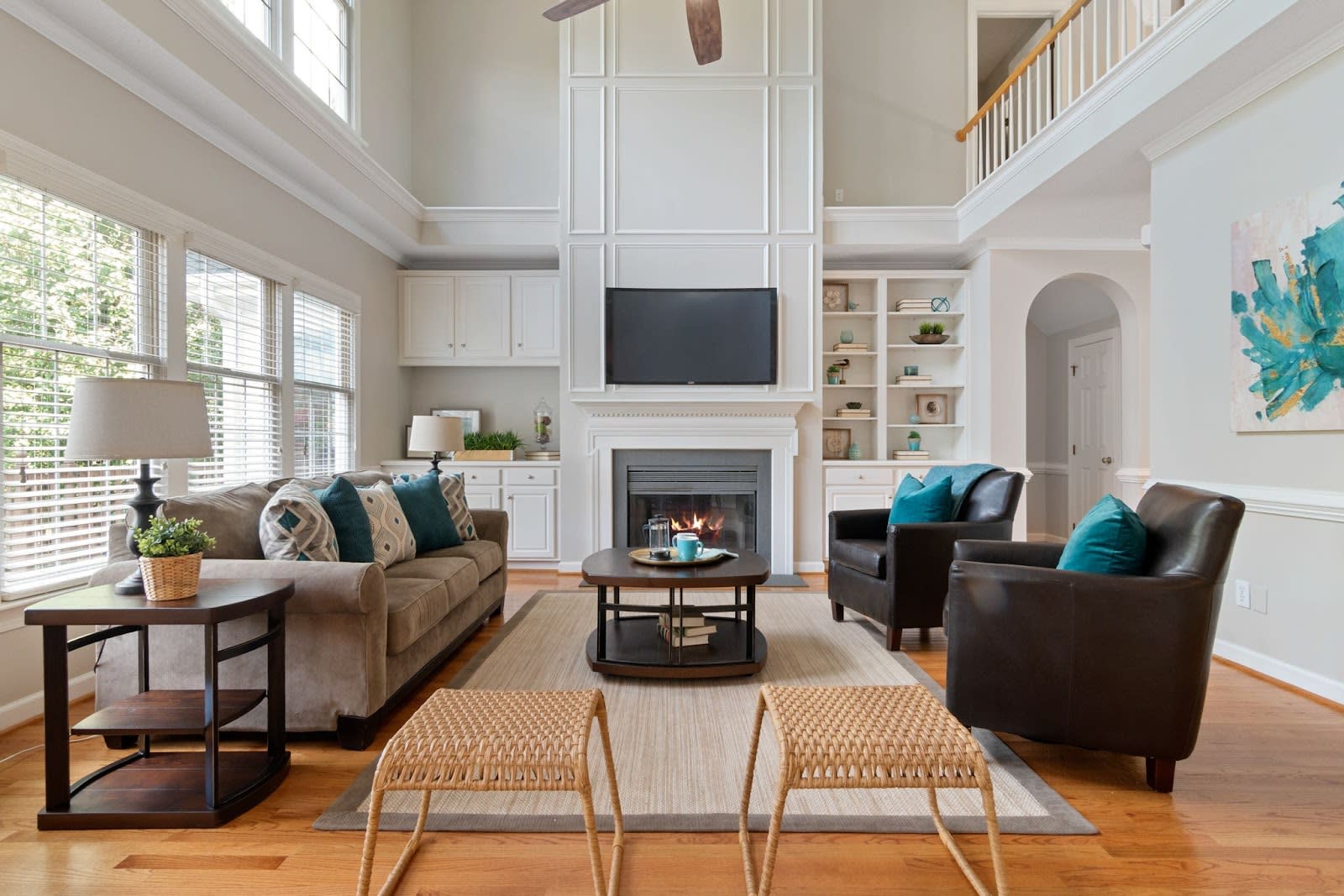 Redwood city homes that are full of light are more welcoming to buyers, so it's important to remove any heavy blinds or draperies that prevent natural light from entering rooms. You can replace them with sheer versions or leave them off altogether prior to showings. You can also
add more light
by putting up some mirrors, adding recessed lights or lamps, and ensuring that rooms are painted in light-colored neutrals.
6. Have It Professionally Cleaned
Many of my clients who are looking for Redwood City real estate are turned off by just the smallest spot of dirt, so it's vital that you have your home cleaned by a professional prior to opening it up to buyers. A cleaning company that specializes in preparing homes for the market will have the tools and supplies needed to get behind and into appliances, reach light fixtures and ensure every square inch of your home is sparkling.
7. Put on Some Finishing Touches
Sometimes it's the little things that sell Redwood City homes, so the more you can do to make buyers feel welcome, the better. Consider lighting some candles prior to showings or adding a touch of vanilla to lightbulbs to ensure your home smells fantastic. You can also set the table with linen napkins, expensive plates, and wine glasses and hang a festive wreath on the door. I always ensure the homes I represent look as inviting as possible before I show them to buyers.
To take advantage of the hot Redwood City real estate market, sellers need to put their best foot forward when it comes to preparing their properties for listing. Need some advice on how to price, stage or market your home? I'd love to help you with the entire process!
Reach out today
so we can get started.