Located in San Mateo County, Redwood City has more than 85,000 residents and is within thirty minutes of San Francisco. This makes it an attractive home base for commuters as well as those who work in town at top employers like Oracle, Shutterfly, or Equinix. There's a lot to love about Redwood City, which is one of the reasons why the local real estate market — along with the markets in other San Francisco Bay areas — is hot. Are you considering making the move to this delightful city? Let's take a closer look at why Redwood City residents love this town:
Transportation made simple
Many of my clients who made the move from San Francisco or other nearby metro areas like Oakland and San Jose chose homes for sale in Redwood City because of the short commute and transportation options. SamsTrans buses easily connect the city to the Caltrain station where commuters can get into San Francisco or Silicon Valley. With its small size, Redwood City is also easy to get around for those who are shopping, dining, or working locally.
World-class dining
Redwood City is culturally diverse, which results in a ton of different types of cuisine. Those who own Redwood City real estate can choose from top-notch Greek, Peruvian, Mexican, Chinese, and American fusion restaurants. Some of my favorites are Timber & Salt (try their Olivia Mansfield craft cocktail along with some Ahi Tuna Carpaccio), Vesta (fantastic wood-fired pizzas made with locally-sourced ingredients), and Milagros Latin Kitchen (you can't beat their Crispy Yucca Fries!). For a date night, I'd suggest Vino Santo Bistro or Ranzan for some authentic Japanese dining. Want something a little more casual? My clients who have relocated to Redwood City have high praise for CariBlue Caribbean restaurant and Talk of Broadway for a delicious breakfast or lunch.
Redwood City's nightlife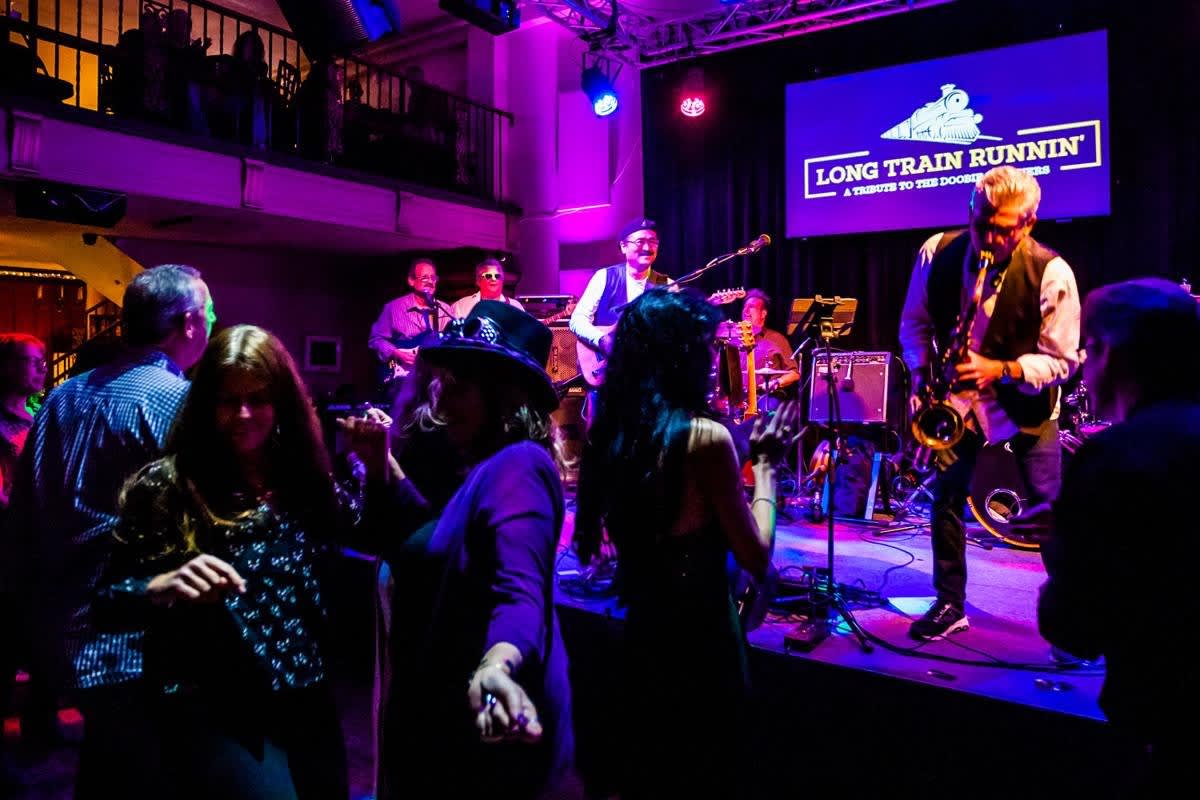 You may not think that a small-ish city would have a lot going in the way of nightlife, but my clients who live in Redwood City would tell you otherwise! You can see live music at Club Fox, get your friends together for karaoke at The Hub RWC, or enjoy a few drinks at The Blacksmith or Nighthawk.
Outdoor recreation and stunning weather
With lows in the 40s in the winter and highs in the low 80s in the summer, it's no wonder that people move here to take advantage of the beautiful year-round weather! My clients who have relocated from places with more extreme weather are so happy with the fact they can be outdoors pretty much all year long with little more than a light coat! Here are some of the outdoor activities they enjoy participating in:
Hiking on trails. My clients who have purchased

Redwood City real estate

enjoy hitting up the local trails year-round. Some of their favorites are Mindego Hill Trail, Harkins Trail, Crystal Springs and Dean Trail, and the Edgewood Trail Loop. All in all, there are

91 trails

in the area, so you'll never be at a loss for places to explore!

Canoeing and kayaking. Whether you want some relaxing paddling or some more exercise-intensive rowing activity, you can find it in Redwood City. Head over to Dogpatch Paddle, Bair Island Aquatic Center, or California Canoe & Kayak for all your supplies!
Exploring the Pulgas Ridge Open Space Preserve. Whether you want to walk your dog without a leash, take in gorgeous views, or have a picnic in a canyon, you can easily spend an entire day at the 366-acre preserve.
A full calendar of events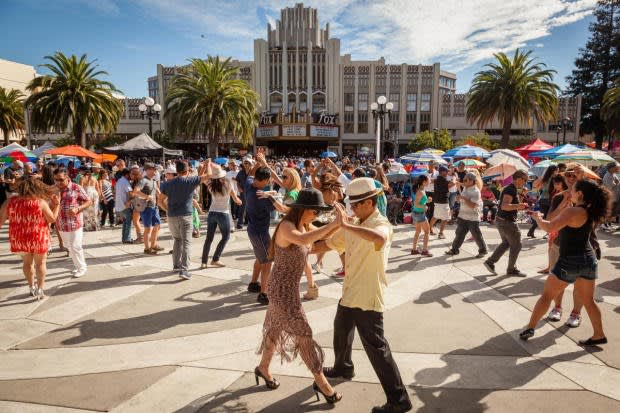 Redwood City Salsa Festival, Credit: Metroactive
There's always something fun to do when you purchase Redwood City real estate and make this area your home! My clients enjoy attending events like the Redwood City 4th of July Parade, experiencing everything salsa at the Redwood City Salsa Festival, watching Shakespeare in the Park, and celebrating the Day of the Dead with a Dia de Los Muertos Celebration. Redwood City is also the perfect place to enjoy Oktoberfest in the fall, some drinks and lawn games in the park, and the family-friendly Zoppe Italian Family Circus. Though there is always a lot to do in Redwood City, my clients who live here state they do also enjoy being so close to major metropolitan areas in case they want to explore other activities.
Redwood City real estate values increasing
Like many other real estate markets, the market in Redwood City boomed once the pandemic struck. However, as many other areas have seen their market cool, the Redwood City real estate market is still going strong. My clients who have already purchased homes in the area feel confident they will be able to sell for a tidy profit when the time comes and those who have not yet bought homes for sale in Redwood City yet know that their investments will gain equity quickly.
Do you want to join my other clients who have discovered all there is to love about living in Redwood City? With its ideal location, fantastic weather, variety of home options, and plenty of things to keep you entertained, Redwood City is one of my favorite places in which to sell homes. Reach out to me today, and I'll be happy to help you explore Redwood City and find the perfect fit for you.