Located in San Mateo County, the city of
San Carlos
has a population of nearly 30,000 residents. The town has a population of nearly 30,000 residents, making it a relatively small town. It might be easy to assume this town is boring and lackluster, but that couldn't be further from the truth!
Keep reading to get the inside scoop of some of the most fun and exciting things you can look forward to doing in San Carlos. Whether you enjoy wine tastings or a day at the park, there's something for everyone here.
1. Hiller Aviation Museum
If you're looking for an activity that's suited for the whole family, then look no further. Immerse yourself in the fascinating history of aviation at the
Hiller Aviation Museum
. This museum is dedicated to showcasing the history of Northern California aircraft and helicopters.
Located at the San Carlos airport, the Hiller Aviation Museum was founded by Stanley Hiller, and it has been around since first opening its doors in 1998. Browse through more than 50 aerospace vehicles and a plethora of intriguing exhibits. Some of the most notable exhibitions include a replica of a Hiller XH-44, which was the first coaxial helicopter to fly in America, and a NASA AD-1 oblique wing research aircraft. The museum is open seven days a week, but to guarantee a visit, it's a good idea to book your tickets in advance!
2. Domenico Winery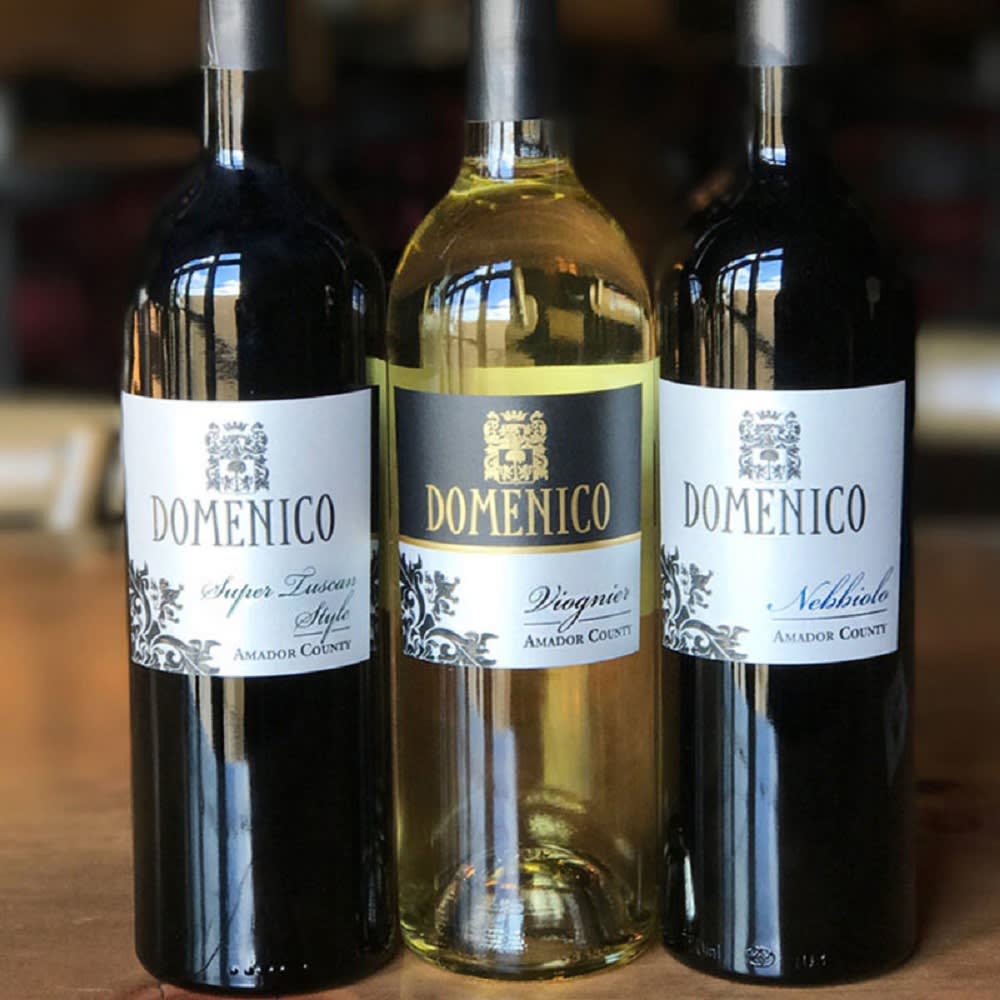 Credit: Domenico Winery
Unwind with wine at one of San Carlos' most loved locales -
Domenico Winery
. Located in the Sierra Foothills of San Carlos, this boutique winery is family-owned. They specialize in Cal-Italia varietals and have been in the wine-making business for more than 20 years. In fact, the more appropriate term would be in the
award-making wine business
, as they've received many accolades along the way. For instance, in 2019, they won the San Carlos Business of the Year award.
Today, Domenico Winery makes more than 20 varieties of in-house wine, and they source high-quality grapes from nearby places, such as Napa Valley and Sonoma Coast. To experience all the goodness that's in store here, book a wine tasting.
Wine tastings
occur every weekend and consist of a beautiful flight of four, 1.5 ounce pours. This elegant wine tasting room is complete with a mahogany bar and undeniable old-world charm.
3. Fina's Cafe
Kickstart your adventure with a caffeine fix!
Fina's Cafe
is one of the top coffee shops in-and-around the Bay Area. Located on the south end of Lauren Street in San Carlos, this cozy neighborhood joint is loved for its welcoming atmosphere and high-quality coffee. Fina's offers mouthwateringly delicious fair-trade espresso and coffee. They also offer freshly baked goods, as well as breakfast and lunch items. Whether you're stopping by to satisfy your coffee craving or catching up with a friend over breakfast, you'll feel at home at Fina's.
4. The Reading Bug
Finding fun things to do with children can be a challenge, but
The Reading Bug
has you covered! Founded in 2008, this local shop offers children's books, music, toys, and accessories. Plus, it's decorated to look like an enchanted forest, complete with toadstool seating, so you could say a trip here is truly a magical experience.
Since its inception, The Reading Bug has been all about creating experiences that bring families together and ignite a love of literacy from a young age. That's why this shop isn't just a place to buy books - instead, it's a place to expand imaginations and experience another world. You can also check out the robust calendar of events that occur throughout the year. This includes everything from storytimes, sing-alongs, author visitors, and craft days (among many more exciting activities).
5. Fly Bay Area
Calling all adventure seekers - I've got the perfect pulse-racing adventure for you.
Fly Bay Area
is a company that allows you to experience the San Francisco Bay Area by air. Soak up breathtaking views of the Bay, including famous spots such as the Golden Gate Bridge, Alcatraz, or the idyllic coastal town of Half Moon Bay. At 1,500 feet in the air, you'll have a memorable experience gliding above the glittering Pacific Ocean coastline for an adventure you'll never forget.
6. Edgework Park and Natural Preserve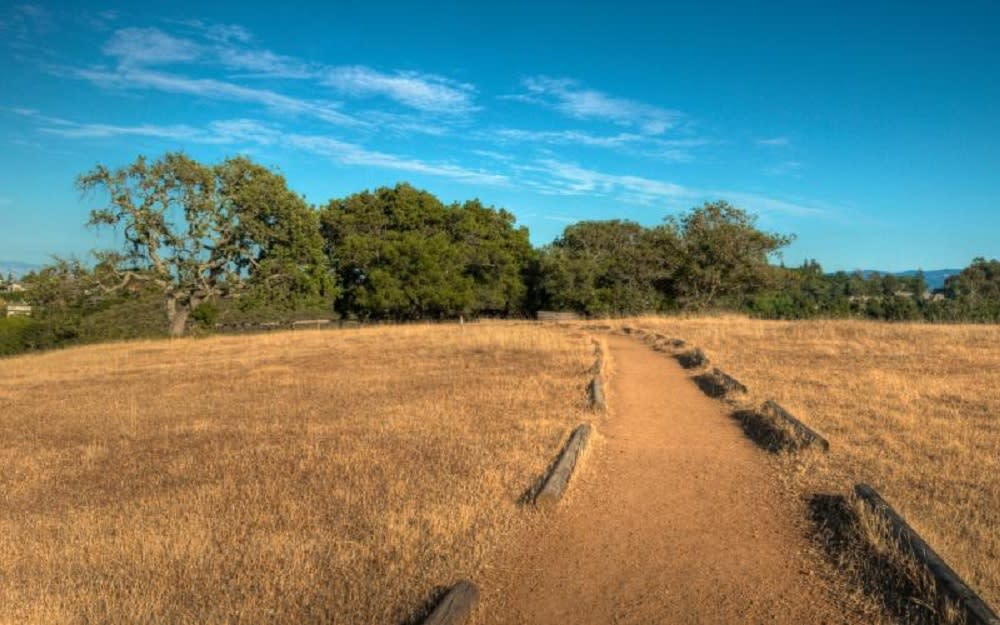 Credit: parks.smcgov.org
There's little that's more refreshing than spending time outdoors connecting with nature. Lucky for you, there's plenty of places in and around San Carlos to do just that, starting with
Edgewood Park and Natural Preserve
. Located on the outskirts of the city, this expansive preserve is spread over 467 acres. There's plenty of fun and exciting outdoor adventures to tackle here, including ten miles of trails that are used for hiking, biking, and horseback riding.
In addition to great hiking spots, Edgewood Park and Natural Preserve is most famously known for its spring wildflower displays. Spring is one of the best times to visit here, thanks to the fields of brightly colored flowers that bloom throughout the park. You'll see many variations of flowers, but some of the most common include California poppy, clarkia, buttercup, and clover. There's a good chance you'll even see different types of wildlife, such as western bluebirds, deer, or coyotes. Visiting Edgewood in the spring is an experience highly recommended!
7. Devil's Canyon Brewing Company
Devil's Canyon Brewing Company
is one spot you won't want to miss. This family-owned and operated San Carlos brewery prides itself on brewing craft beers to satisfy your taste. They put an emphasis on using sustainable and organic materials for its beers, including seasonal and specialty craft beers. If you're not into alcoholic drinks, then consider trying the all-natural root beer, amber ale, or scotch ale.
The best time to visit Devil's Canyon Brewing Company is Friday. When the clock strikes four, the brewery opens its taproom, barrel room, and beer garden to the public for free. So, what are you waiting for? Grab your best buds and make plans to visit this state-of-the-art brewery.
8. San Carlos Museum of History
Calling all history buffs! If the Hiller Aviation Museum wasn't enough to quench your love of learning, then make plans to stop by the
San Carlos Museum of History
. From native settlement to the present day, this museum consists of artifacts and attractions that give an in-depth look into local history. Despite being a relatively small, one-room museum, the San Carlos Museum of History is jam-packed with an exciting array of displays. Here, you can see items from the San Carlos High School, the 1961 Pony baseball team, and plenty more. The museum is only open Saturdays from 1 to 4 pm, so you'll have to remember that dropping in at any time during the week isn't possible.
9. Burton Park
Make some unforgettable memories with your family at
Burton Park
. Located on Chestnut Street, this small neighborhood park offers plenty to do. In the summer, your kids are sure to love cooling down on the water spray play area on an especially hot day. You can also pack up a picnic lunch and enjoy picnicking on the grassy lawn. You'll find a good amount of shade in various spots throughout the park, making it a great spot to bring a book or enjoy a quiet afternoon. There are basketball courts or tennis courts for anyone looking to exercise or enjoy a competitive game.
10. The Crepe Shop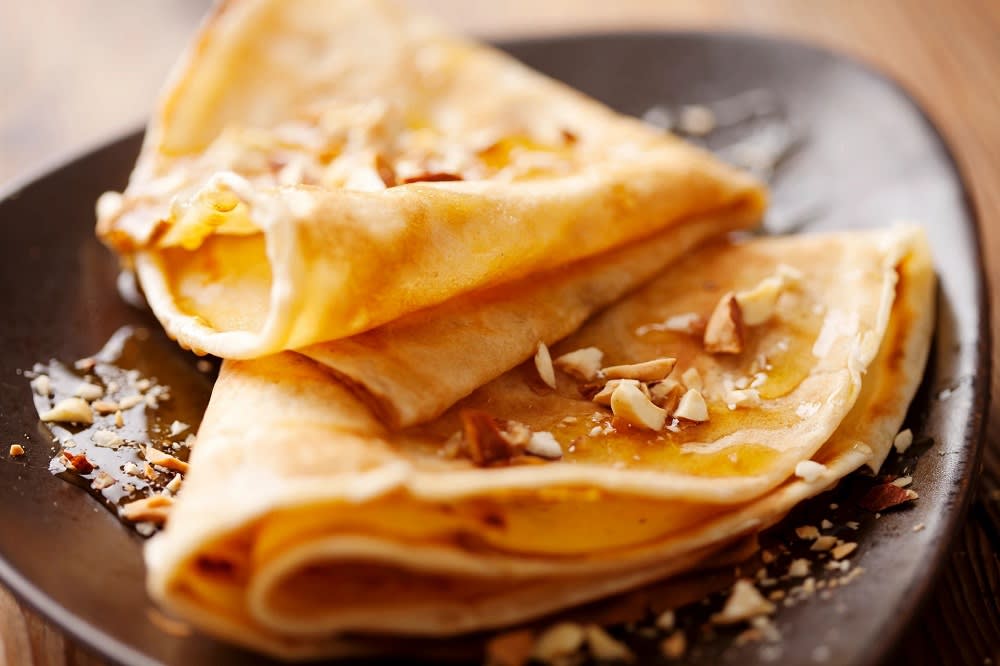 Credit: The Crepe Shop
Looking for a sweet treat? If so, head over to
The Crepe Shop
. This casual and cozy spot offers an extensive selection of delectable crepes. The menu includes both sweet and savory crepes, enabling you to select something that perfectly suits your cravings. For savory crepes, the A La Margarita or the Mediterranean-inspired crepes are sure to delight. For sweet crepes, it's almost impossible to go wrong. Whether you opt for a crepe oozing with chocolate or prefer one loaded with fruit, you won't be disappointed. As for beverages, The Crepe Shop offers boba tea, smoothies, and milkshakes.
If you're ready to explore San Carlos real estate,
contact me
. Whether you're looking for a short-term rental or a forever home, Kalena and her team can walk you through the process from start to finish and help you find a place that's right for you. I can help you find a house that truly feels like home.